African Ambassadors Meeting – Rome – July 4, 2013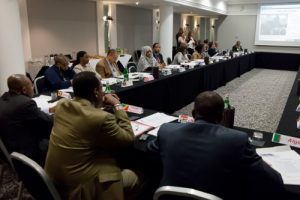 On July 4, 2013, the Association Scienza per Amore was invited to Leon's Place Hotel in Rome to attend the monthly meeting of the African Group of Ambassadors to the Quirinale, organized by the Embassy of Niger.
The meeting, chaired by H.E. Mamadou Kamara Dékamo, Head Ambassador of the Republic of Congo Brazzaville, was the occasion to present the Humanitarian Project "Bits of Future: Food for All" and the HYST to all the Representatives of the Embassies of the African Continent to the Quirinale.
In particular, the characteristics of the HYST – which the project is based on – and its applications in the sectors of nutrition (human and animal) and renewable energy, were illustrated. Some examples of integrated industrial facilities, based on the use of the HYST, were also presented. Facilities designed on the basis of specific requests from some Countries in the Sahel area that have already officially joined Bits of Future.
The meeting was also an opportunity to provide clarifications and additional information to the representatives of those countries that have not yet formalized their participation in Bits of Future.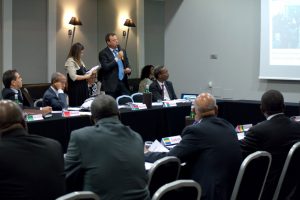 During the presentation there was also a reminder of the obstacles that slowed down the actual start of Bits of Future in Africa.
The Diplomatic Representatives, already aware of the Project, reiterated their interest in the use of the HYST. The Ambassadors asked Scienza per Amore to organize a technical meeting at a HYST plant, as a follow-up to March 16, 2011 meeting at the HYST site in Chignolo PO (Pavia). The meeting was attended by Representatives of the Embassies of Ivory Coast, Mauritania, Burkina Faso and Ghana.
The ambassador of Congo Brazzaville also urged other Countries to formalize their interest. Through the Minister of Agriculture and Livestock, his government recently made official the request to build a HYST pilot plant on their territory.