Philanthropy: an obstacle race challenge – Rome – May 23, 2011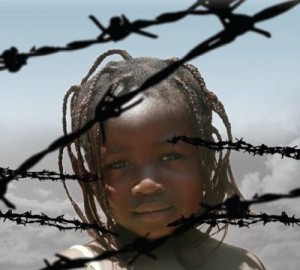 On May 23rd, 2011 the latest results of the testing carried out on HYST (Hyprecritical Separation Technology) products by the University of Milan's Animal Sciences Department, were presented to the representatives of 6 African countries during the event "Philantropy: a hurdle race".
The aforementioned department performed technical in-depth analyses on samples collected at the HYST plant of Chignolo Po, during the demonstrative press conference (March 16th 2011).
The story of the humanitarian project Bits of Future: Food for All alongside with the technical results achieved with the HYST, certified by the University of Milan, were presented during the event. It became evident how the flour, obtained by processing wheat bran (generally used in zootechny) through the HYST, is high in starch and presents nutritional values comparable to common edible wheat flour. The content of vitamins, iron and zinc is significantly higher than in the raw material. Corn stover (mainly used as litter), processed through the HYST produced 3 types of flour: two of them presented a significant increase in starch and protein content, which means a nutritional value similar to grass hay and wheat bran; the third showed an even higher starch content, with a nutritive value comparable to a common edible flour. Even in this case, the vitamins, iron and zinc content is significantly higher than the raw material.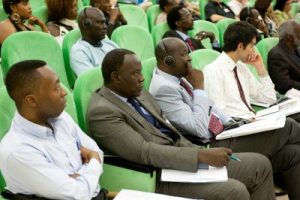 Representatives of Senegal, Somalia, Burkina Faso, Congo, Ivory Coast and Uganda greatly appreciated the project's purpose and the technology's value. In particular, the representatives of Senegal and Somalia made official their country's interest in starting the project, with letters of intent.
The event was also an occasion to illustrate the story (often filled with obstacles) of the association Scienza per Amore. For many years the association's members have been actively involved in cultural and humanitarian projects in fields like art, art collecting, restoration, philately, physics, neurosciences, biology and volunteering. These apparently very different fields have the same final objective: to finance and promote the HYST and the humanitarian project.
A selection of paintings from the art school Versoltre were exhibited in the Auditorium del Divino Amore, alongside with classic motorcycles from the association AMIME. Information desks with details about all the current activities which supported the humanitarian project were also set up at the event venue.