BioHyst and Scienza per Amore at Campus Bio-Medico University of Rome – April 19, 2013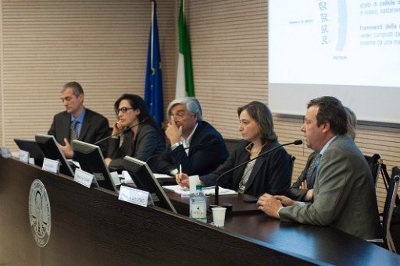 On April 19, 2013, the Campus Bio-Medico University of Rome, in collaboration with the Association Scienza per Amore and the Company BioHyst, organized the Conference "HYST: Green Technology, Nutrition and International Cooperation".
The conference on the Hypercritical Separation Technology (HYST) was part of the Campus Bio-Medico multidisciplinary Courses of Study. The HYST in fact provides solutions that fully respond to the issues addressed in the Courses.
Promoters of the Conference were both the Chemical Engineering for Sustainable Development degree program with its Coordinator Prof. Diego Barba and the Food Science and Human Nutrition program with its Coordinator Prof. Laura De Gara. The HYST in fact shares with these degree courses the technological innovation in the field of nutrition at the service of health, the creation of a sustainable development model based on Green Chemistry and the integration of economic and ethical aspects.
"We are planning the first feasibility studies, some of which we hope to carry out together with BioHyst" said prof. Barba.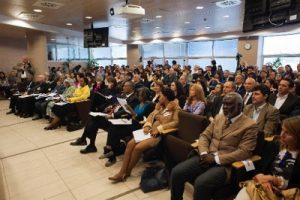 Prof. Giuliana Vinci, Department of Management at the Sapienza University of Rome explained "The HYST allows an effective exploitation of by-products and waste, all resources that are available at low cost; a better use of natural resources; a reduction in CO2 emissions. Besides, it allows to keep operating and exploitation costs low; to stimulate sustainable social development; to present compounds richer in micronutrients thus allowing poverty and hunger reduction." Prof. Vinci added "The introduction of the HYST would promote food security and would solve many problems, such as the food/feed conflict related to first-generation biofuels. This would also hamper the phenomenon of Land Grabbing".
The core of the Bits of Future: Food for All Project is the HYST. One of its fundamental features is the simultaneous use of agricultural residues for both food and energy purposes. Furthermore, the high concentration of proteins, vitamins and minerals, certified by the Italian Ministry of Health, makes HYST flour (obtained from bran) a natural dietary supplement, key element to face problems associated with nutritional deficiencies in Developing Countries.